< Back to all news articles
Dr Maxine Szramaka joins the BOSIC team!
Barangaroo Clinic is proud to welcome Dr Maxine Szramka to our growing team of specialists. Maxine brings her in-depth knowledge and experience in a range of rheumatology-related conditions such as auto-immune diseases, gout, arthritis, spondylitis and musculoskeletal pain, including sports injuries. Let's find out how she can help you. 
What exactly is rheumatology? Why would a person need to visit a rheumatologist?
Rheumatology is a speciality that deals with the musculoskeletal system and auto-immune diseases that target the connective tissue in the body. You need to see a Rheumatologist if you have any form of arthritis, joint pains, muscle pains such as shoulder or back pain, or auto-immune diseases like lupus, vasculitis or Sjogren's disease. Rheumatologists are excellent diagnosticians and trained to consider conditions as a whole. 

Tell us something about yourself, Dr Maxine. What motivated you to study Rheumatology? 
I decided to do Rheumatology because I love the musculoskeletal system. I had always had an innate understanding of how the body works together as a whole, so it was a natural fit for me. I love supporting people and helping them understand what is going on in their bodies. 
What can a client expect at their initial consultation? 
Your first consultation with me is a bit longer. I get to know you by discussing what you have been experiencing. It is very important to develop foundations of understanding so that you (the patient) and I are on the same page. I then examine you, look at investigations, make a provisional diagnosis and order further investigations, if needed. We may speak about treatments, but usually the first visit is all about making sure we have a correct diagnosis. I like to get a solid foundation of understanding before starting any long-term treatments. 
What are auto-immune diseases? Are there any factors that make a person more susceptible to them? 
Auto-immune disease are diseases where the body's own immune system attacks itself. The sort of auto-immune diseases I treat are immune conditions where the body's immune system targets its connective tissue. This results in conditions that affect the muscles, joints and other organ systems since we have connective tissues diseases that I see are lupus (SLE), vasculitis and Sjogren's disease. I'm not aware of any factors that make people more susceptible to getting them other than, perhaps, a family history of these diseases. 
Find out more about Rheumotology.
Are there different types of arthritis? Can arthritis be cured? 
These are over 100 different types of arthritis! Common forms of arthritis are osteoarthritis and inflammatory arthritis. Inflammatory arthritis are the types of arthritis where there is inflammation of the lining joints known as the synovium and fluid in the joints. Rheumatoid arthritis, Psoriatic arthritis and Gout are common types of inflammatory arthritis. There is no cure for arthritis, but we do have good drugs to help control the symptoms and signs of many forms of inflammatory arthritis. 
Can a change in diet and/or lifestyle help manage the symptoms better? 
Many patients ask me this. There is no evidence for one specific type of diet for arthritis and, in my experience, each person appears to have an individual response to food that is unique. My experience has shown that diet does not cure arthritis but, for some people, it may help to improve some of their symptoms. It's important to discuss any dietary changes with your rheumatologist and get support from a nutritional expert to make sure you are getting the right nutrients from your diet. Exercise regularly, quitting smoking and reducing alcohol intake all help improve wellbeing. Studies show that quitting smoking improves outcomes in rheumatoid arthritis. 
What do you find yourself doing to unwind or de-stress over the weekend? 
I like to stay fit and healthy. On weekends, I take an opportunity to go for a long walk along a nature trail early in the morning, take photos of nature at that time of day – it's beautiful . My weekends are often full of catching up with people, having meals with friends, working on any extra projects and, of course, couch time when needed! I also like to do Rheumatology videos for my patients – they are so much fun to do. 
VIDEO WATCH 
Dr Maxine talks about what she loves about Rheumatology. Her focus is to understand and support her patients through observation and conversation so that she can set up foundations of a successful diagnosis and treatment plan.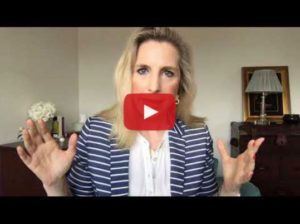 Dr Maxine Szramka is available for appointments at Barangaroo Clinic every Thursday.