< Back to all news articles
BOSIC News July 2018
With so many running festivals and races around the corner this time of year, we at Barangaroo Orthopaedic and Sports Injury Clinic want to support you in your fitness goals, whether it's a fun run with friends or a gruelling marathon. So make a run for it and get race ready with BOSIC… 
Hit Your Stride 
Barangaroo Clinic has got three Running Packages to suit every type of runner – no excuses allowed! Our team of experienced professionals is here to guide and train you to run like the wind – injury-free and stress-free. 
Each package is specifically tailored to suit your own fitness level and goals. So whether you're running novice who has never found the right running shoes, a recreational runner who wants to run a 5K, or a race veteran who's out to smash your half-marathon PB, the BOSIC team has got the expertise to keep your motivated and moving with our expert know-how. 
Get more information on our Running Packages by clicking on the links below: 
Starter Package >>>  https://bosic.com.au/starter
Return to Running Package >>>  https://bosic.com.au/returntorunning
Personal Best Package >>>  https://bosic.com.au/personalbest
Go on – tie up those shoe laces and smash your race pace! You know you want to. 
Yes, You Can with Rachael Kent
Ever wondered what's the difference between an Exercise Physiologist and a Personal Trainer? How do their roles differ? Is one more qualified than the other? Just ask Rachael Kent, the Director of Exercise Lab practising at BOSIC. Better yet, drop in and get her expert advice on anything from resistance-based exercise and spinal strengthening to injury management and women's health.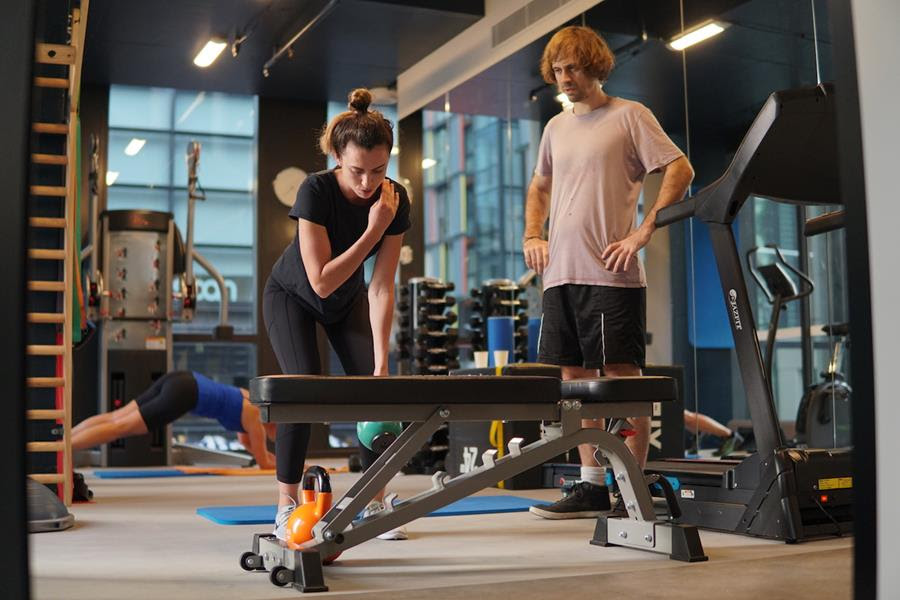 Rachael's Top 3 Tips to Aid Recovery After a Workout
Yes, they may seem fairly simple but, let's face it, we tend to ignore these important essentials thanks to our frenetic lifestyle. 
Eat: Fuel your body correctly to replenish your muscles so that they can grow stronger and be ready for your next session. 
Drink: it is very important to re-hydrate your body with water since it supports every metabolic function. 
Sleep: Catch forty winks, take a nap, hit the sack, get some shut-eye, go to the land of nod… Call it what you want – just make sure you get adequate sleep. Your body needs to release growth hormones for muscle recovery.